The winter is dragging on so long in NYC that you would probably do just about anything for a plane ticket to Miami (or Abu Dhabi, while we're at it). But if you're staying on campus for break, don't fear! There are plenty of awesome things to do here in the city on your week off, no beach necessary.
SUNDAY, MARCH 16

What to do: For the very low price of free, laugh your face off at ASSSCAT 3000's improv show. Fun fact: it was co-founded by Amy Poehler!
Where to eat: Who could say no to a free cupcake? Tell the cashier at Georgetown Cupcake in SoHo the secret flavor of the day and you'll get it free! Win.
MONDAY, MARCH 17

What to do: After the St. Patrick's Day Parade (or to avoid it), pack your day with the new exhibitions at the Jewish Museum, MoMA, and Studio Museum in Harlem. All free with your NYU Card!
Where to eat: Go to the Campus Cash vendor of the week and participate in their Instagram promo! Play it right and that means free meals… forever (or until the the promo ends).
TUESDAY, MARCH 18

What to do: Aching for spring? Both the Brooklyn Botanic Garden and Wave Hill are free on Tuesdays, so you might as well enjoy the nice(r) weather!
Where to eat: You won't walk far from home for everything from cheap authentic Chinese noodles to delicious Belgian french fries. Our NYum and Cheap Eats lists will have something for you near campus!
WEDNESDAY, MARCH 19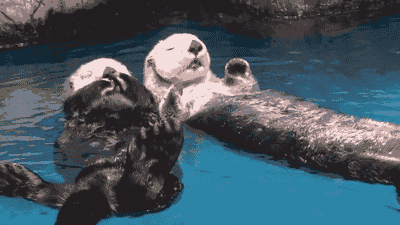 What to do: Just an hour north of campus is a magical place full of incredible creatures: the Bronx Zoo! Best part? It's free on Wednesdays!
Where to eat: Get your sandwich fix at 100 Montaditos on Bleecker St. On Wednesdays, their mini sandwiches are only $1 each!
 THURSDAY, MARCH 20
What to do: Emerge from break a little more knowledgeable (as opposed to simply more tan) with the New York Public Library's free classes.
Where to eat: Now that you don't have class during lunch, get the unbelievable lunch specials at Cafetasia or Spice. Less than $10 for that much is unreal!
FRIDAY, MARCH 21
What to do: Chances are at least one of your professors does not understand what "break" means and you have work to do. Study at the Poets House or spend an evening with slam poetry at the Nuyorican Poets Cafe. You'll leave feeling as cultured as if you had a PhD.
Where to eat: With two locations conveniently located by campus, Mamoun's is a no-brainer for hearty $3 falafel sandwiches.
SATURDAY, MARCH 22

What to do: Alright, so maybe it's still winter. Might as well embrace it with the most stereotypical wintry activity possible: skating at Prospect Park!
Where to eat: Fuel your mind and your body! Join a free food tour around NYU or somewhere new with Free Tours by Foot.